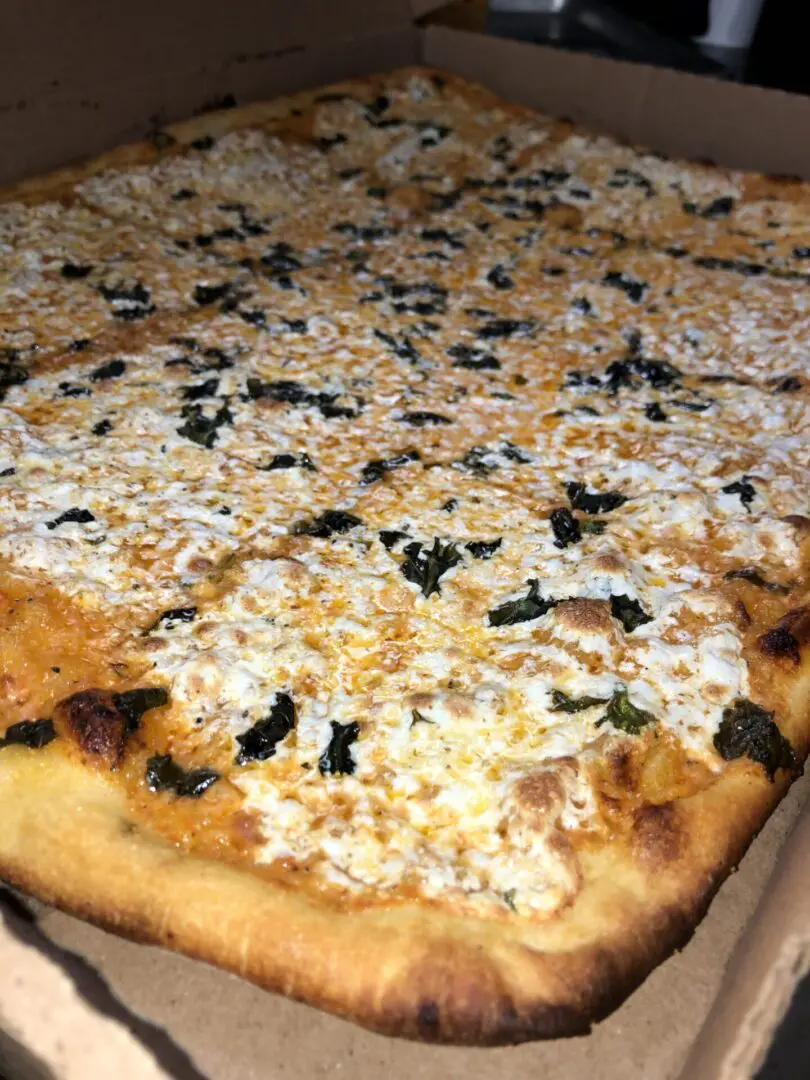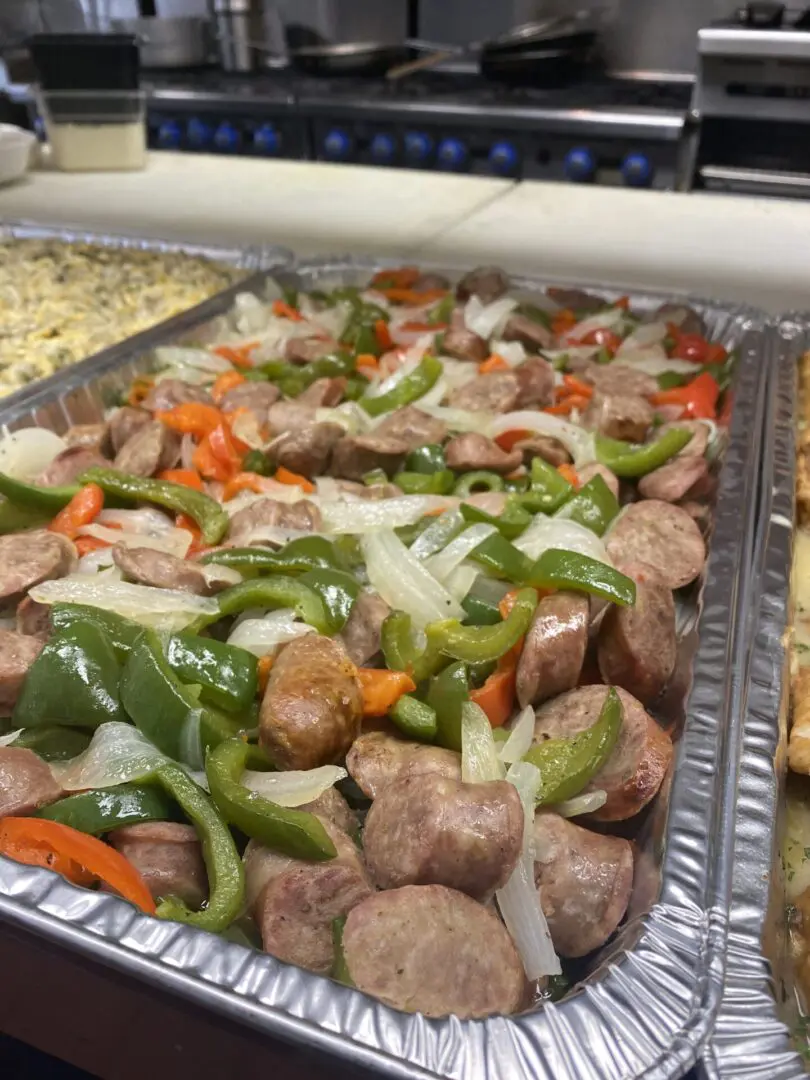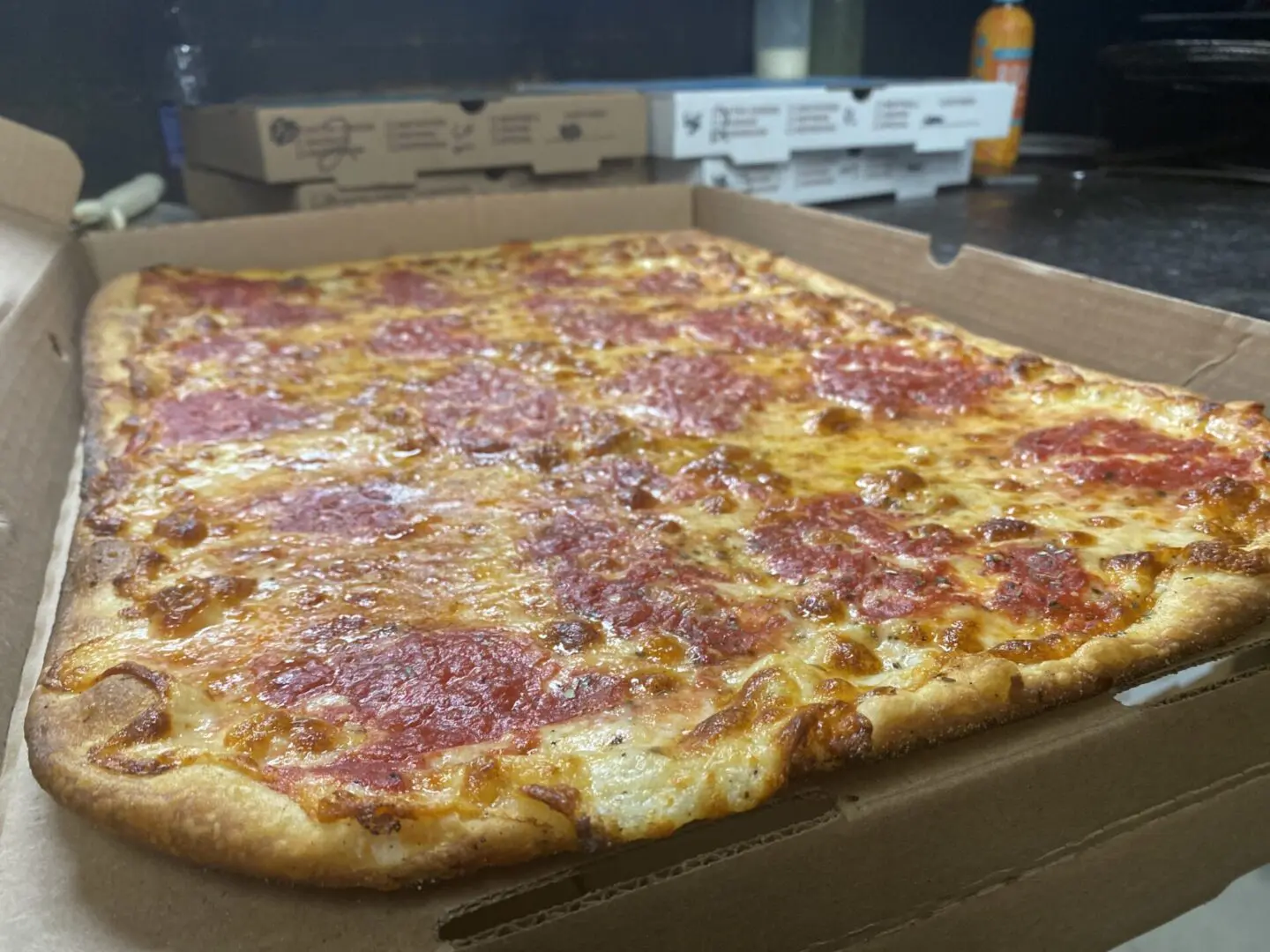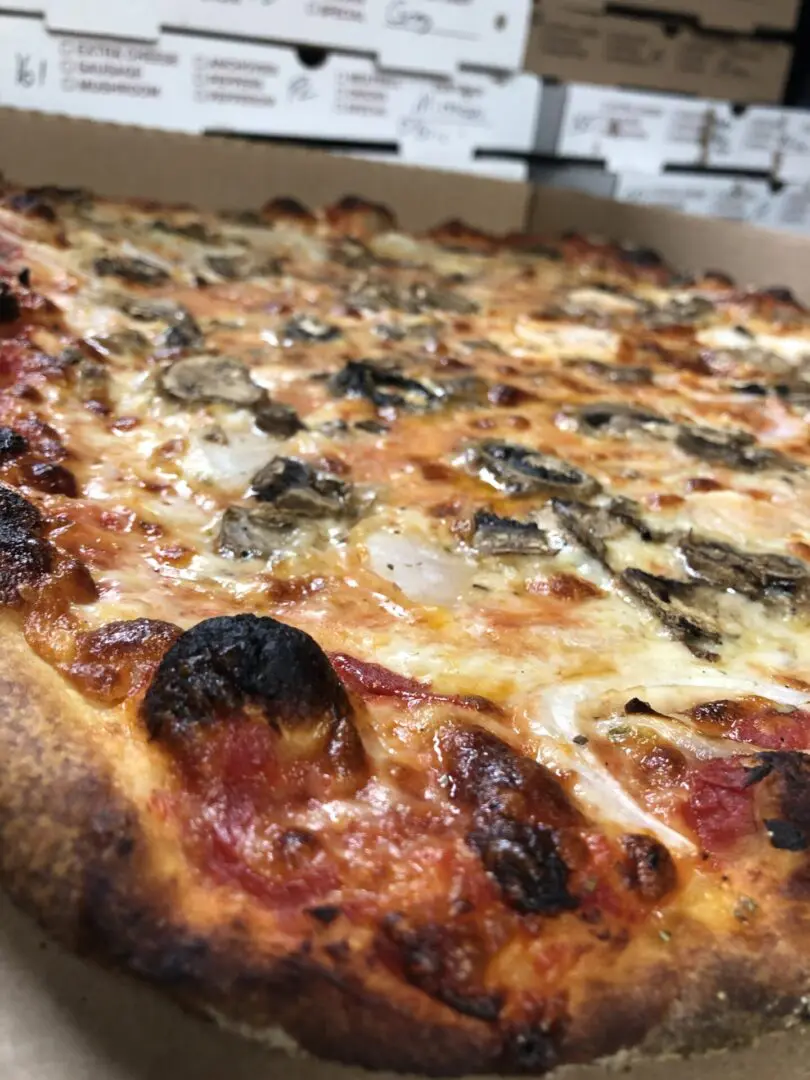 Luigi's Famous Pizza,
NJ / NY Style thin crust crispy Pizza. We have been serving our community since 1939
and now serving our Famous Pizza from our ovens to yours Nationwide through 2nd Day Air Delivery to all 50 States. Taste what everyone is talking about for yourself or send The Perfect Gift to family or friends by adding one of our custom Greeting Cards.
We are offering two options
Our 4 pack of our Famous Plain Pie and then you'll know why! Or indulge in our Famous variety 4 pack with our Grandma Pie, Trenton Style Tomato Pie, a Plain Cheese Pie and a Margarita Pie
Order now and see what all the hype is about !! Our Famous Pizza has Recently been reviewed and rated an 8.1 !!
by ( El Presidente ) Dave Portnoy from Barstool Sports.


Luigis Famous & Queso Grill Now Under One Roof
In April of 2020 we had to make a huge business decision on how to keep both restaurants afloat during Covid-19
with no indoor dining allowed in both restaurants.
We decided to close the Queso Grill space and move it next-door into Luigi's
We are currently offering takeout, Delivery, Catering and our
New and Exciting service !!
From our Ovens to Yours
"Nationwide Delivery "to all 50 States !!
" Now you can make one call and order it all "
We also anticipate reopening our indoor
Dinning Room in the near future.